Computer Services for Business in Burlington, Vermont For Sale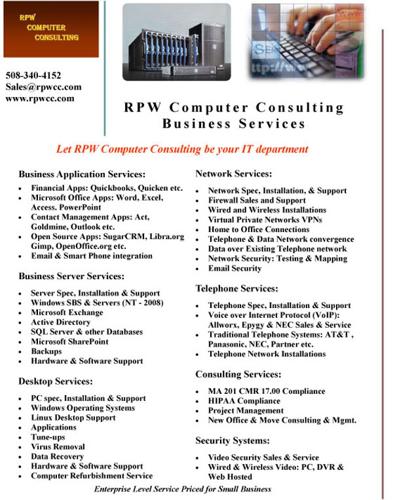 Seller:
Type: Computer, For Sale - Private.

Call RPW Computer Consulting 508-340-xxxx www.rpwcc.com
today for a free consultation on how to increase productivity, increase your customer base and
save money.
Whether you are starting a new business or have been in business for years, RPW Computer Consulting
offers a wide range of services that can help get your company growing even in a bad economy.