Epygi Telephone System, Sales & Service in Burlington, Vermont For Sale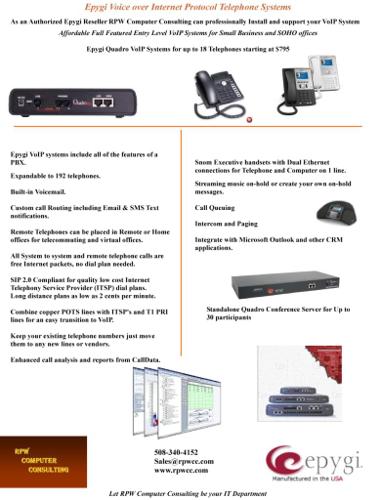 Seller:
Type: Computer, For Sale - Private.

Call RPW Computer Consulting 508-340-xxxxwww.rpwcc.com and let us help you with A low cost telephone system from Epygi.
An Epygi system can help you present your business in a professional light while saving you money and making your business run smoothly.